Matt Fitzpatrick believes players who joined LIV Golf should never be allowed to return to the PGA Tour, although is open to the idea of them competing in the Ryder Cup.
Players who joined the breakaway circuit since its launch last June have been indefinitely suspended by the PGA Tour, with The Players champion Cameron Smith and Dustin Johnson among the major champions to make the switch.
Rory McIlroy, Jon Rahm and PGA Tour commissioner Jay Monahan discuss the fact that Cameron Smith is unable to defend his Players Championship title due to his ties with LIV Golf.
"My personal view is that you can't have your cake and eat it," Fitzpatrick told Sky Sports News ahead of The Players. "I would not let people come back if they had gone to LIV, I just wouldn't.
"Don't get me wrong, they could turn around and say you can come and play LIV if you want, but I don't want to do that. I want to stay here and I want to play DP World Tour and PGA Tour.
"I think it is incredibly unfair for the PGA Tour to do that [allow them back] and I would be staggered if they did allow them. I think if you spoke to Tiger Woods then he would probably have the same stance, although I don't know what other guys would have.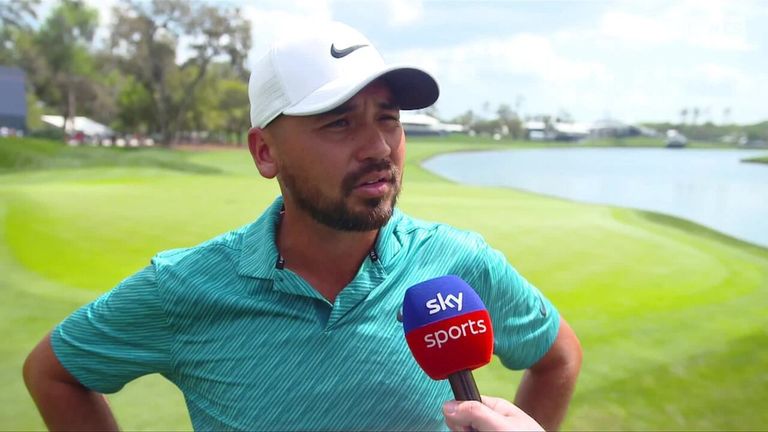 Former Players Championship winner Jason Day claims his game is constantly improving as he attempts to recapture the form he showed when he became world number one, plus he claims he doesn't blame any player for joining LIV Golf.
"If you have left the Tour that you have been on for so long and done so well then you have left for something you think is better, even if it maybe is not always greener."
LIV players at the Ryder Cup?
Team Europe are likely to have a much-changed line-up for this September's Ryder Cup in Rome, with several of their past stalwarts and members of the record-breaking loss in 2021 since moving to LIV.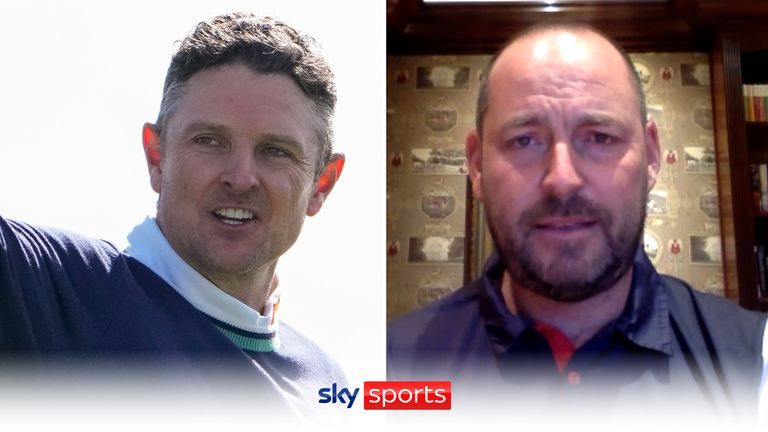 David Howell expects Justin Rose to receive a Ryder Cup call from Luke Donald after his win at Pebble Beach last month
2016 top-scorer Thomas Pieters is the latest member to join LIV ahead of the 2023 league season, although all LIV members can earn Ryder Cup qualification points from events they remain eligible to compete in.
Asked whether the likes of Pieters joining LIV potentially weakens Team Europe, should he not be allowed to play, Fitzpatrick added: "I would say so, definitely yeah.
Former Masters champion Danny Willett discusses why he's struggled for form at TPC Sawgrass, his hopes for the Ryder Cup this year and what he's expecting from Scottie Scheffler at the Masters champions dinner.
"Obviously I have just said there about not letting them back on the PGA Tour or DP World Tour, I completely agree with that, but the Ryder Cup is a completely different case.
"For me, I would want the 12 best players on the team. Hopefully I am one of those, to try and win win. That is what the goal should be, to try and win, not to be nice about who should be playing in my opinion."
Should LIV players be welcomed back?
Max Homa has regularly spoken out in support of the PGA Tour, although admits he has conflicted views on whether LIV members should ever be welcomed back to the circuit.
Max Homa claims he's conflicted regarding the possible return of players from LIV Golf to the PGA Tour after their contracts with the rival tour expire.
"My selfish, petty side would be really frustrated, because I have not been annoyed at anyone leaving," Homa said in his pre-tournament press conference. "It's your own choice and you have to do what you believe you should do. I'm totally cool with that.
"I'm not super close with a ton of guys, but like it does feel like we're all kind of in this together to push competitive golf and push the game forward. I think my petty side would be a little bit annoyed, but also kind of smiling underneath thinking welcome back to what you could have just been doing.
Source : SkySports